AFT DESTINATION DOCS
Australia | Sydney Lunar Walking Tour
AFT FITNESS & WELLNESS
How Chinese Folk Dancers Continue to Practice During Quarantine | Atlas Obscura
Rajio Taiso from the Consulate of Japan in Los Angeles
An American fitness movement popularised by Japan since the 1920s… Read more…
AFT SPORTS HIGHLIGHTS
Australian Open 2021 | Jennifer Brady vs Naomi Osaka Extended Highlights (F)
Highlights 2019 FAI World Drone Racing Championship Grand Final
AFT News Network
Olympic News
International Olympic Council announces new dates for TOKYO 2020 in response to COVID-19 pandemic
The International Olympic Council announces new dates for TOKYO 2020. Read more…
Your Stories, Our Lives
Sports, Fitness & Wellness stories from
Asia and the Pacific.
Asia Fitness Today News Network, AFTNN serves a dose of news and entertainment from across the South, East, Southeast Asia & Oceania region!
Asia Fitness Today's Mission 2030 inspires communities to move towards living their best lives; to halve non-communicable diseases like hypertension, heart disease, diabetes or chronic lung diseases in Asia & the Pacific region by 2030 and is inspired by UNSDG#3. NCDs are mostly preventable with awareness of life choices. Asia Fitness Today supports Move8 fitness movement – a social enterprise that promotes an 8-step wellness method. Click for more.
UNC Women's Soccer Roster

February 16, 2021

UNC Women's Soccer Schedule The post UNC Women's Soccer Roster appeared first on Top Footy Talk.

Topfooty
Georgetown Women's Soccer Roster

February 3, 2021

Georgetown Women's Soccer Schedule The original Georgetown University women's soccer team announced its 2020 spring schedule, but like everyone knows this year has been a bumpy ride. Anyways the plan was that The Hoyas would play six games in total. Spring season has been always a nice opportunity to experiment with systems and formations and […]

Topfooty
Watch Ciryl Gane slice through Junior dos Santos ahead of UFC Vegas 20

February 24, 2021

UFC heavyweight Ciryl Gane (7-0) extended his unbeaten streak with a TKO finish over Junior dos Santos at UFC 256 in December last year. Gane next faces Jairzinho Rozenstruik in the main event of UFC Vegas 20 on Saturday, February 27. (Video courtesy of UFC) TRENIDNG > Jon Jones shows off massive strength, preparing for […]

MMAWeekly.com Staff
Stephen Thompson believes UFC welterweight champ Kamaru Usman should fight him next

February 24, 2021

Forget about the beef with Jorge Masvidal, Stephen "Wonderboy" Thompson believes UFC welterweight champion Kamaru Usman should fight him next. After Usman defeated former teammate Gilbert Burns at UFC 258 recently, he called out Masvidal, whom he had already defeated last summer. Masvidal had accepted their first fight on short notice, losing a decision to […]

MMAWeekly.com Staff
From Champion To Director: Marrero Leads Challenger Return In Gran Canaria

February 26, 2021

It is one of the novelties of life on the ATP Challenger Tour. More and more former players have made the transition to a different role, stepping into the office as tournament director. From Top 10 stalwarts Arnaud Clement (Aix-en-Provence) and Andres Gomez (Guayaquil), to the likes of Luis Horna (Lima), Rik De Voest (Vancouver) […]

Schwartzman Shines In Cordoba Opener

February 25, 2021

Will this be the week Diego Schwartzman breaks through for his first title on home soil? The Argentine star reached the quarter-finals of the Cordoba Open on Thursday with a 6-2, 6-2 win against 2018 Roland Garros semi-finalist Marco Cecchinato. The 2020 Nitto ATP Finals competitor will next play fifth seed Albert Ramos-Vinolas or qualifier […]

World No. 335 Cerundolo Continues Dream Week In Cordoba

February 25, 2021

World No. 335 Juan Manuel Cerundolo had not played a tour-level match before this week's Cordoba Open. Now the 19-year-old Argentine is into his first ATP Tour quarter-final. Cerundolo battled past third seed Miomir Kecmanovic 6-7(3), 7-5, 6-2 on Thursday in two hours and 19 minutes to reach the last eight at this ATP 250. […]
MALAYSIA
Latest from the Ministry of Health – click here. Prime Minister's Office issued the Movement Restriction Order for Malaysians to Stay at Home beginning 18 March 2020. Malaysia restarted the economy in May with the operations of approved industries and business activities. Read more…
Malaysia's Ministry of Health has issued infographic posters to assist in creating awareness about COVID-19. Learn more.
MHC peruntukkan hampir RM2j untuk MHL

February 24, 2021

Kuala Lumpur: Bukan RM300,000 tapi dijangka hampir RM2 juta yang akan diperuntukkan Konfederasi Hoki Malaysia (MHC) bagi membolehkan saingan Liga Hoki Malaysia (MHL) diteruskan pada 11 Mac sehingga 3 April di Stadium Hoki Nasional Bukit Jalil dengan menerapkan konsep gelembung sukan.

adila
MSNT bakal perkenal insentif baharu

February 24, 2021

Kuala Terengganu: Majlis Sukan Negeri Terengganu (MSNT) bakal memperkenalkan insentif baharu kepada atlet Sukan Malaysia (Sukma) Terengganu yang berpotensi menyumbang pingat emas kepada kontinjen negeri.

adila
Pei Jing terharu sokongan Kian Meng

February 24, 2021

Kuala Lumpur: Tiada istilah mengalah di dalam diri pemain beregu campuran negara, Lai Pei Jing selepas diketepikan Persatuan Badminton Malaysia (BAM).

adila
AFTNN/PRNews/GIG – Malaysian startup offers FREE service with the Ministry of Health enabling citizens of Malaysia to speak to a Family Medicine Specialist with regards to Novel Coronavirus (COVID-19). Learn more: doctoroncall.com.my/coronavirus?lang=en
PRNews/GIG/AFTNN – MERCY Malaysia offers a COVID-19 psycho social support hotline. Learn more: www.mercy.org.my
SINGAPORE
Latest information on COVID-19 from Singapore Government. Read more…
PHILIPPINES
Republic of Philippines Department of Health official website covers COVID-19 updates. Click here
Philippines Sports Commission
Sun Star Sports News
BoP posts $752-M shortfall in Jan

February 25, 2021

The country's balance of payments (BoP) position reverted to a deficit at the start of the year after the government shelled out money to pay its debts, according to the Bangko Sentral ng Pilipinas (BSP). Central bank data released on Wednesday showed the gap at $752 million in January, a turnaround from December's $4.23-billion surplus […]

Mayvelin U. Caraballo, TMT
Credit growth outlook gloomy

February 25, 2021

Australia-based ANZ Research offered on Thursday a negative view of bank lending in the country, even after Republic Act 11523, or the "Financial Institutions Strategic Transfer Act" (FIST), was signed. Sanjay Mathur, ANZ Research chief economist for Southeast Asia and India, said in a report that his organization does "not see a quick turnaround in […]

Mayvelin U. Caraballo, TMT
The Tourism Authority of Thailand has information in English, and from there you may find other related links in Thai language. Click here…
Thailand Ministry of Tourism & Sports
Bangkok Post Sports
First batch of Covishield delivered to COVAX: Adar Poonawalla calls it historic

February 25, 2021

Ghana has become the first country in the world to receive vaccines acquired through the United Nations-backed COVAX initiative Adar Poonawalla says SII will continue to be at forefront of fighting the pandemic with affordable and immunogenic vaccines. Adar Poonawalla, CEO, Serum Institute of India, describes COVAX receiving the first doses of Covishield as a […]

BangkokScoop
Seminar on 'Business Opportunities in India and Incredible India

February 23, 2021

  Embassy of India, Bangkok organized a seminar on 'Business Opportunities in India and Incredible India' on 22 February, 2021 at Nakhonratchasima Province, Thailand. Ms. Alpana Dubey, Deputy Chief of Mission, in her speech, highlighted the strong economic and people-to-people ties between India and Thailand and encouraged the business representatives to tap the huge potential […]

BangkokScoop
Fin Min adding 3,500 Rao Chana registration sites from Feb. 22

February 21, 2021

The Ministry of Finance is to add another 3,500 places nationwide in the Rao Chana program, in aid of those with special needs. Director-General of the Fiscal Policy Office Kulaya Tantitemit, as spokesperson of the Ministry of Finance, announced that conclusions reached at a meeting concerned with aiding registration in the Rao Chana program for […]

Scoop
បាតុករប្រឆាំងរបបរដ្ឋប្រហារនៅភូមាចូលដល់ដំណាក់កាលតាំងចិត្ត ប្រឈមមុខនឹងការវាយបង្ក្រាបពីសំណាក់ ពួកយោធា

February 23, 2021

បាតុករប្រឆាំងរបបរដ្ឋប្រហារនៅភូមា ចូលដល់ដំណាក់កាលតានតឹងខ្លាំងហើយ នៅពេលនេះ ដោយបាតុករសច្ចាដណ្ដើមមកវិញឲ្យបាននូវ របបប្រជាធិបតេយ្យ ដោយសម្រេច យកការប្រឈមមុខនឹងការវាយ បង្ក្រាបពីសំណាក់ពួកយោធា។ បាតុកម្មនៅថ្ងៃចន្ទទី២២ ខែកុម្ភៈនេះ ត្រូវបានមើលឃើញថា ជាការទាញទម្លាក់ ស្ថានការណ៍កាន់អាក្រក់និងគ្រោះថ្នាក់ធ្ងន់ធ្ងរនាំនាំការបែកបាក់ជាតិ បន្ទាប់ពួកយោធា បានបាញ់រះសម្លាប់មនុស្ស បួននាក់ ។ នេះបើតាមការចុះផ្សាយរបស់សារព័ត៌មាន ភូមា Irrawaddy News នៅថ្ងៃនេះ។ ក្នុងស្ថានភាពនេះ បាតុករ បានបង្ហាញ កម្លាំងរួមកាន់តែសកម្ម នៅក្នុងពិធីហែរសព្វ យុវនារី ម្នាក់ ដែលបានស្លាប់ ដោយគ្រាប់កាំភ្លើងរបស់ពួកយោធា។ នៅពេលជាមួយគ្នានេះ  មានសេចក្ដីរាយការណ៍មកថា ក្រុមបាតុករបានប្រមូលផ្តុំគ្នានៅក្នុងទីក្រុងរ៉ង់ហ្គូន ដែលមានពលរដ្ឋរស់នៅច្រើនបំផុត ។ បណ្ដាញ បាតុករ ដើម្បីយុត្តិធម៌ ឲ្យដឹងថា បាតុកម្មនៅថ្ងៃនេះ គឺជាការប្រមូលផ្ដុំមានទ្រង់ទ្រាយនៅទូទាំងប្រទេស ដែលអាចមានដល់ទៅរាប់លាននាក់។ បើតាមប្រភពព័ត៌មានដដែលឲ្យដឹងថា ក្រុមបាតុកររាប់ពាន់នាក់ បានទៅប្រមូលផ្តុំគ្នានៅក្បែរស្ថានទូតអាមេរិក នៅក្នុងទីក្រុងរ៉ង់ហ្គូន បើទោះបីជាកងកម្លាំងប៉ូលិស ដាក់ពង្រាយរថយន្តយោធាចំនួន ២០គ្រឿងព័ន្ធ ផ្លូវជុំវិញស្ថានទូតនោះ ក៏បាតុករបានឡោបព័ន្ធរថយន្តរបស់ ប៉ូលិស ។ ក្នុងស្ថានភាពដ៏ផុយស្រួយនេះក្រុមបាតុករ […]

ឌឹ ខេមបូឌា ដេលី
កម្ពុជាបច្ចុប្បន្នក្លាយជាឋានសួគ៌របស់ឈ្មួញគ្រឿងញៀន ខណៈរដ្ឋាភិបាលបរាជ័យក្នុងការទប់ស្កាត់

February 23, 2021

អ្នកវិភាគនយោបាយ និងសង្គមស៊ីវិលលើកឡើងថា កម្ពុជាបច្ចុប្បន្នបានក្លាយជាឋានសួគ៌របស់ឈ្មួញគ្រឿងញៀនធំៗ ខណៈការប្រើប្រាស់និងចរាចរណ៍គ្រឿងញៀនបានកើនឡើងនៅទូទាំងប្រទេស។  កាលពីថ្ងៃទី២ ខែកុម្ភៈ ឆ្នាំ២០២១ រដ្ឋមន្ត្រីក្រសួងមហាផ្ទៃលោក ស ខេង បង្ហាញការព្រួយបារម្ភចំពោះការចរាចរណ៍គ្រឿងញៀននៅកម្ពុជា បច្ចុច្បន្ន។ លោកថា បើមិនស្រុះគ្នាធ្វើទេ ថ្ងៃណាមួយគ្រឿងញៀននឹងត្រួតត្រាកម្ពុជាទាំងមូលតែម្តង។ ការបង្ហាញក្ដីបារម្ភនេះ ដោយលោក ស ខេង អះអាងថា ក្នុងមួយថ្ងៃមានខេត្តចំនួន៦ ទៅ១០ខេត្ត បានរកឃើញនូវករណីបទល្មើសគ្រឿងញៀនចន្លោះពីមួយទៅពីរករណី។ ប៉ុន្តែប្រធានអង្គការសម្ព័ន្ធគណនេយ្យភាពសង្គមកម្ពុជាលោក សន ជ័យ លើកឡើងថា ការកើនឡើងនៃប្រើប្រាស់ និងចរាចរណ៍គ្រឿងញៀននៅកម្ពុជា បង្ហាញឱ្យឃើញថា រដ្ឋាភិបាលបរាជ័យក្នុងការទប់ស្កាត់ និងបង្រ្កាបបទល្មើសគ្រឿងញៀន។  លោកបន្តថា  ការបរាជ័យនេះ ដោយសារ អាជ្ញាធរដែលអនុវត្តការងារខ្លះអសកម្ម និងយឺតយ៉ាវក្នុងការចុះទប់ស្កាត់ ហើយខ្លះទៀតអាចជាប់ពាក់ព័ន្ធនឹងអំពើពុករលួយជាមួយនឹងបទល្មើសផងដែរ។ លោក សន ជ័យ បន្តថា  កម្ពុជាអាចដោះស្រាយបញ្ហាគ្រឿងញៀនបានលុះត្រាតែកម្លាំងសមត្ថកិច្ចសហការជាមួយពលរដ្ឋ  និងត្រូវមានកិច្ចសហការចូលរួមពីស្ថាប័នតុលាការ ហើយត្រូវមានប្រព័ន្ធឆ្លើយតបក្នុងការចុះបង្រ្កាប ឬចាត់វិធានការឱ្យបានទាន់ពេលទើបមានប្រសិទ្ធ  ភាព។ លើសពីនេះ ការលុបបំបាត់នូវអំពើពុករលួយ ក្នុងការអនុវត្តច្បាប់លើបញ្ហាដ៏គួរឱ្យបារម្ភមួយនេះ គឺរឹតតែសំខាន់ថែមទៀត ព្រោះជាវាដើមចមដែលនាំឱ្យមានភាពអសកម្ម និងប្រព័ន្ធការងារយឺតយ៉ាវ។ ចំណែកប្រធានមជ្ឈមណ្ឌលពលរដ្ឋ ដើម្បីអភិវឌ្ឍន៍ និងសន្តិភាព […]

ឌឹ ខេមបូឌា ដេលី
អ្នកវិភាគថា មេដឹកនាំបីរូប ជាផ្កាយចង្រៃបង្ខូចមុខមាត់ និងតម្លៃរបស់អាស៊ាន ទាំងមូល

February 23, 2021

អ្នកវិភាគនយោបាយនៅក្រៅប្រទេសអះអាងថា លោក ហ៊ុន សែន នៅកម្ពុជា លោក ប្រាយុត ចាន់អូចា នៅប្រទេសថៃ និងលោក មិន អូង ហ្លាំង នៅប្រទេសភូមា គឺជាផ្កាយរាសីខ្មៅ ឧបទ្រពចង្រៃ ដែលធ្វើឱ្យខូចដល់តម្លៃស្នូលរបស់អាស៊ានទាំងមូល។  សរសេរលើគណនីហ្វេសប៊ុកផ្ទាល់ខ្លួន នៅថ្ងៃទី២២ ខែកុម្ភៈឆ្នាំ២០២១នេះ អ្នកវិភាគនយោបាយលោក កឹម សុខ អះអាងថា មេយោធាភូមា មិនអូង ហ្លាំង ទំនងជាកំពុងព្យាយាមរកគន្លឹះ ប្ដូរមុខមាត់អំណាចរដ្ឋប្រហារប្រដាប់អាវុធ ដោយប្រើប្រាស់វិធីរដ្ឋប្រហារអចិន្ត្រៃយ៍ របៀបដូចមេយោធាលោក ហ៊ុន សែន ដែលបានធ្វើនៅកម្ពុជា ហើយបានអនុវត្តរហូតមកដល់ពេលបច្ចុប្បន្ន។ លោកបន្ថែមថា មេយោធាកម្ពុជាលោកនាយករដ្ឋមន្ត្រី ហ៊ុន សែន ក៏ដូចជាកំពុងតែស្រមៃចង់ឲ្យល្បែងអំណាចរបស់ពួកយោធាភូមា ឈ្នះលើពលីកម្មតស៊ូប្រាថ្នាចង់បានប្រជាធិបតេយ្យពិតប្រាកដរបស់ពលរដ្ឋភូមាផងដែរ ។ លោកអះអាងថា នេះជាអ្វីដែលលោក ហ៊ុន សែន អាចគិតបារម្ភថា បើល្បែងអំណាចរបស់ពួកយោធាភូមា ចាញ់ការតស៊ូរបស់ពលរដ្ឋភូមាវិញ គឺប្រៀបដូចជាការលើកទឹកចិត្តដល់មហាជនខ្មែរ ឲ្យហ៊ានងើបប្រើសិទ្ធិស្របច្បាប់ដូចមានចែងក្នុងរដ្ឋធម្មនុញ្ញ តស៊ូដូចនៅប្រទេសភូមាដែរ ។ រហូតមកទល់ពេលនេះ រដ្ឋជាសមាជិកនៃសមាគមអាស៊ាន […]

ឌឹ ខេមបូឌា ដេលី
Laos Ministry of Health on COVID-19
The Boutique Hotel Under Gudou Holdings Co., Ltd. Further Expands to Panyu District, Guangzhou— Guangzhou Gudou Quanfeng Residence Officially Opens on 10 February 2021

February 25, 2021

HONG KONG SAR – Media OutReach – 25 February 2021 – Gudou Holdings Limited ("Gudou Holdings" or "Company", which together with its subsidiaries, is referred to as the "Group", SEHK stock code: 8308), is pleased to announce that Guangzhou Gudou Quanfeng Residence, the Group's first boutique hotel project in Panyu District, Guangzhou City, has officially […]

Laotian Times
Medtech Startup GyroGear raises US$4.3m in Phase One of Seed Round led by Taiwan Manufacturing Giant Foxconn

February 25, 2021

SINGAPORE – Media OutReach – 25 February 2021 – UK-based neuromuscular medical device company, GyroGear Ltd has just concluded phase one of its seed round fundraise. This round was led by Foxconn Technology Group, the world's largest and foremost electronics manufacturer. Foxconn has invested £1 million (US$1.41 million) upfront. Participants in GyroGear's seed round include […]

Laotian Times
Lao Authorities Repatriate Japanese Woman Stuck in Laos

February 25, 2021

Authorities have repatriated a Japanese woman stuck in Laos for several months due to the Covid-19 pandemic. According to a report by Lao Youth Radio, public security officials in Chanthabouly District, Vientiane Capital, assisted a Japanese woman who was found homeless in Vientiane. The 48-year-old Japanese national, identified as Ms. Mayu Kagawa, traveled to Laos […]

Phayboune Thanabouasy
Hong Kong government has a special website to cater to COVID-19 updates. Click here.
Hong Kong Sports Institute
Breath work and psychology: Hong Kong athletes and weekend warriors tapping new ideologies for edge in competing and life

February 25, 2021

Athletes and weekend warriors are tapping new forms of holistic treatment looking for an "athlete's edge" in sport and in life, said Hong Kong clinical psychology Astrid Merkt.Merkt, who works with a number of elite athletes in Hong Kong, has been incorporating breathing exercises with talk therapy as the sporting world continues to embrace the […]

Covid-19: Hong Kong sport bubble could be breath of fresh air

February 25, 2021

Hong Kong could soon be welcoming back top-level regional sport if the Hong Kong Football Association's plan to host AFC competitions come to pass – and not before time.The Asian Football Confederation has confirmed that the HKFA has put themselves and the city forward to play host to two groups in this season's AFC Champions […]

Ex-Man United and Seiko defender Gordon McQueen has dementia – warns of risks of heading a ball

February 24, 2021

Former Scotland international footballer Gordon McQueen, who finished his playing days with Hong Kong side Seiko in the mid-1980s, has been diagnosed with vascular dementia, his family confirmed.In a statement, the family also considered whether his diagnosis might be linked to repeatedly heading the football over the course of his career."Football has allowed him to […]
Visit the Taiwan Government's press room on COVID-19.
The Statistics for Taipei City Businesses and Corporations Registration in January, 2021

February 24, 2021

  By the end of January 2021, there was a total of 239,647 businesses and corporations registered in Taipei City, up by 0.63% from January 2020. Most of them were wholesale and retail trade industries that amounted to 60,778(25.36%), followed by professional, scientific and technical services industries amounted to 32,077(13.39%), manufacturing industries with 29,822(12.44%).  There […]

Checkups Completed for 180 Bridges at Riverside Parks

February 24, 2021

When you ride your bicycle across the bridge at any of Taipei's riverside parks, have you ever paid attention to the bridge itself? To ensure the safety of road users, the Hydraulic Engineering Office (HEO) has completed checkups for all 181 bridges at the local riverside parks. It is happy to report that all of […]
How Small Seeds Grow: My Journey From Farmer's Son to Advocate

February 25, 2021

A wave of consolidation and mergers has squeezed out many small breeders in recent years. Can China safeguard its agricultural diversity?

From Reality TV to Real World, Café Employs Elderly, Educates Public

February 25, 2021

The set from "Forget-Me-Not Café" has opened its doors to the public, employing elderly people with dementia and other conditions to dispel the stigma surrounding cognitive disorders.

China Limits Schools, Majors That Can Refuse Women

February 25, 2021

The country's education ministry says most schools and study programs, apart from some related to public security and the military, may no longer set gender-based admissions requirements, but campaigners argue this doesn't go far enough.
Sydney, Australia, 4 February 2021 (AFTNN) – Amazon Prime Video and Swimming Australia today announced an exclusive, two-year live broadcast streaming deal, to distribute the Australian Swimming championship events globally on Prime Video at no additional...
Donate or Subscribe to keep AFTNN free. As an independent media group delivering news, features and articles on sports, fitness and wellness, we upkeep editorial integrity by producing well-researched and verified content. We bring an independent voice to the sports, fitness, wellness and health industry in the Asia Pacific region. If you like reading our articles, please support our efforts by following us on social media, sharing, subscribing and being a part of our community. Your support and donation of any amount is highly appreciated. Thank you.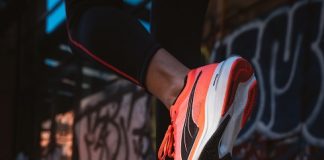 Disrupt. Break away. Change the game. That's how PUMA runs things  and in 2021, PUMA Running is coming back—hard.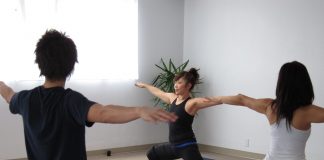 Asia Fitness Today x Move8 fitness movement will be conducting Rajio Taiso lessons virtually every Friday starting 19th Feb 2021. Click...
INDONESIA | Memory of My Face - Globalization of Mental Illness in Indonesia (FULL FILM)
INDONESIA | #UGMPodcast - Mental Health di Kalangan Milenial
Australia's First Defeat Diabetes Programme

February 8, 2021

Australia's First Defeat Diabetes Programme, a roadmap to recovery for those with pre-diabetes and type-2-diabetes. The post Australia's First Defeat Diabetes Programme appeared first on Low Carb Down Under.

Low Carb for a Healthy Immune System

February 3, 2021

By Claire McDonnell Liu, Nutritionist at Leafie.org Low Carb Nutrition and Your Immune System The global COVID-19 challenge has elevated questions around how we can best improve our immunity response. Our immune system generally performs a remarkable job in defending … Read More The post Low Carb for a Healthy Immune System appeared first on […]

Perth's New Low Carb Medical Centre

January 29, 2021

By Claire McDonnell Liu, Nutritionist at Leafie.org Perth's New Medical Centre Offering Low Carb Nutrition Support  A new medical practice with a big difference opened its doors January 2021.   'Perth Metabolic Centre' will specialise in treatment of metabolic disease; … Read More The post Perth's New Low Carb Medical Centre appeared first on Low […]
There can be no Movement without Rhythm
A tribute to Salleh Ben Joned (1941-2020): A Most Unlikely Malay (in two parts) with daughter Anna Salleh
ABC's The History Listen with Kirsti Melville
Salleh Ben Joned is a witty, fearless and charismatic poet and writer that some have called the 'bad boy of Malaysian literature'. He is a satirist, critic and libertarian, known for challenging taboos about race, religion, sexuality and a whole lot more.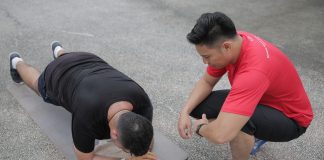 Singapore ranks among the highest in the world for body and head pain, according to the 2017 GSK Global Pain Index which surveyed 19,000...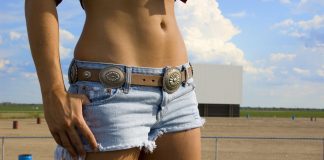 Do you dream of having a flat stomach? We have the solution for you! AsiaFitnessToday present to you a challenge, over 30 days, to strengthen and...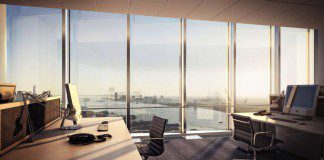 Putting in an entire day at the workplace can be difficult to find an ideal time to work out. In any case, most of...
Podkesmas Asia Network: Empat pria dengan banyak perbedaan dalam diri mereka, dari perbedaan waktu lahir, perbedaan pasangan hidup, perbedaan saldo rekening, dan juga perbedaan popularitas. Hanya satu yang sama dari mereka, mereka yakin Podcast ini PASTI LUCU DAN BERGELIMANG TAWA!
Asia Fitness Today is committed to creating awareness about "movement as therapy" and getting more people moving. It supports the United Nations' Sustainable Development Goals #3 that promotes healthy lives and well-being. It initiated the non-profit Move8 Fitness Movement in July 2018 and relies on its Partners help to power up events and programs! We're always looking out for brand partners. Contact us for more information.