International Olympic Council announces new dates for TOKYO 2020 in response to COVID-19 pandemic
The International Olympic Council announces new dates for TOKYO 2020. Read more…
Latest from World Health Organisation on Novel coronavirus (2019-nCoV)
Mental Health while in Social Distancing
Dalam memperingati Hari Kesehatan Jiwa Sedunia, Menjadi Manusia membuat sebuah dokumenter tentang kesehatan dan gangguan mental. Semoga memberikan pengertian dan manfaat bagi kalian semua. Dan, jangan lupa bahwa kamu juga manusia.
PAID LINK
CGTN Documentary: The Lockdown One Month in Wuhan
At 10 a.m. on January 23, Wuhan went into lockdown. This was done to stop a deadly virus from spreading further across the nation. It was one day before Chinese New Year's Eve, a major travel day for people planning to return home for the holidays. This documentary is dedicated to all those who've been battling tirelessly against the COVID-19 virus in order to keep the epidemic at bay. Their efforts in safeguarding humanity from the virus will always be remembered. #Coronavirus #CGTNDocumentary – AFT News Network sends our love to all who are in self-isolation or lockdown. #BeStrong #WorkTogether #WeAreAllFriends
Badminton: YONEX All England Open 2020 | Finals MD Highlights | BWF 2020
UFC Debut: Tony Ferguson vs Ramsey Nijem | Free Fight
HUAWEI online streamed its global launch of the P40 Series smartphones on 26 March 2020
2019 FAI World Drone Racing Championship, Ningbo China
Teams from Australia, China, Thailand, Korea, Malaysia are among some of the countries participating in the 2nd FAI World Drone Racing Championship in Ningbo China. AsiaFitnessToday.com, a proud supporting Media Partner for Team Malaysia. Learn more… – AFT News Network
Get your Sports, Fitness & Wellness fix right here.
Our mission is to inspire our readers to move because movement is therapy, food is life and fitness is not just the state of our minds but of our bodies. We believe in providing you with the right dose of sport/fitness/wellness/entertainment content so you can go and live your best lives! Subscribe and have the latest news and stories delivered to your inbox!
Khabib Nurmagomedov vs. Tony Ferguson gets new life as Russia allows private flights

April 1, 2020

Earlier this week, the UFC began looking for a replacement for Khabib Nurmagomedov to face Tony Ferguson at UFC 249 on April 18 after travel restrictions prevented Nurmagomedov from leaving Russia. Nurmagomedov posted on social media that he was continuing to train but expected the fight promotion to move on with our without him. "Currently, […]

MMAWeekly.com Staff
Jon Jones pleads guilty to DWI, agrees to house arrest and probation

April 1, 2020

Jon Jones on Tuesday pleaded guilty to Driving While Intoxication. The charge stems from a March 26 arrest in Albuquerque. Jones was arrested at 1:01 a.m. after police responded to reports of gunshots and found him in the driver's seat of his 2019 Jeep with the engine running and the vehicle in park. Jones denied […]

MMAWeekly.com Staff
ATP & WTA Announce Further Suspension Of Tours

April 1, 2020

In conjunction with the cancellation of The Championships, Wimbledon, the ATP and WTA have jointly announced the continued suspension of the ATP and WTA Tours until July 13, 2020, due to the ongoing COVID-19 pandemic. In addition to Wimbledon, the suspension covers the entirety of the ATP/WTA European grass court swing, including ATP events in […]

My Point: Johnson Reflects On Father's Memory

April 1, 2020

Editor's Note: ATPTour.com is resurfacing features to bring fans closer to their favourite players. This story was originally published on 11 May 2018. My hands were on my knees as I stood bent over behind the baseline. After retaining my title in Houston last month, I was choking back tears. I looked to the sky […]

De Minaur's Golf Game, Wawrinka's Clones: Tennis At Home Roundup

April 1, 2020

Your favourite players are all back at home, but they're finding plenty of ways to stay active. From Alex de Minaur breaking out the golf clubs - albeit inside - to Stan Wawrinka celebrating his birthday by any means necessary, find out how the biggest names in tennis are keeping busy. De Minaur showed that […]
Prime Minister's Office has issued the Movement Restriction Order for Malaysians to Stay at Home from 18-31 March 2020, and now extended until 14 April 2020. Click here for more…
Malaysia's Ministry of Health has issued infographic posters to assist in creating awareness about COVID-19. Learn more.
PROGRAM MEET DAN GREET BERSAMA NGO DAERAH HULU TERENGGANU

February 27, 2020

HULU TERENGGANU, 27 FEBRUARI 2020 - Bertempat di Bilik Gerakan Pejabat Daerah Hulu Terengganu, Pengarah Jabatan Belia dan Sukan Negeri Terengganu bersama Pegawai Belia dan Sukan Daerah Hulu Terengganu telah hadir dalam Program Meet and Greet Bersama NGO Daerah Hulu Terengganu yang telah diadakan pada 20 Februari 2020. Tujuan pelaksanaan bagi berbincang dan berkongsi idea-idea […]

KUNJUNG HORMAT PERSATUAN OLAHRAGA AMATUR LABUAN (POAL)

December 20, 2019

JABATAN BELIA DAN SUKAN WILAYAH PERSEKUTUAN LABUAN, 20 DISEMBER 2019 ~ 12 Disember yang lalu, persatuan Olahraga Amatur Labuan (POAL) telah membuat kunjung hormat kepada Pengarah, Jabatan Belia dan Sukan Wilayah Persekutuan Labuan, Cik Mahanum Binti Fauzi dalam membincangkan hala tuju persatuan dan perancangan yang akan dilaksanakan pada tahun 2020. Turut hadir bersama Presiden persatuan […]

MAJLIS PERPISAHAN PELAJAR PRAKTIKAL 2019

December 20, 2019

KOMPLEKS SUKAN LABUAN, 20 DISEMBER 2019 ~ Majlis Perpisahan pelajar praktikal yang te;ah bersama jabatan bermula Jun lalu diraihkan sederhana semalam. Ucapan ribuan terima kasih kepada Cik Fitriani yang telah memberi sumbangan kepada jabatan selama ini dalam membantu jabatan melaksanakan agenda jabatan bagi tahun 2019. Majlis penyampaian cenderahati disempurnakan oleh Cik Mahnum Binti Fauzi, Pengarah […]
Latest information on COVID-19 from Singapore Government. Read more…
Republic of Philippines Department of Health official website covers COVID-19 updates. Click here
Philippines Sports Commission
Sun Star Sports News
Mass testing, empty ICUs: Germany scores early against virus

April 1, 2020

BERLIN: Late last year — long before most people had heard of the new coronavirus now sweeping the globe — scientists in Germany sprang into action to develop a test for the virus causing an unusual respiratory disease in central China. They had one by mid-January — and labs around the country were ready to […]

Associated Press
Hospitals overflowing with bodies in US epicenter of virus

April 1, 2020

NEW YORK: It has become a grim ritual outside New York City's hospitals: workers in protective gear loading the bodies of coronavirus victims into refrigerated trailers. A surge in deaths in the epicenter of the crisis in the US has overwhelmed the city's permanent morgues and filled storage spaces in many hospitals to capacity. The […]

Associated Press
The Tourism Authority of Thailand has information in English, and from there you may find other related links in Thai language. Click here…
Thailand Ministry of Tourism & Sports
Bangkok Post Sports
Thailand reported 120 new coronavirus cases on Wednesday

April 1, 2020

Thailand reported 120 new coronavirus cases on Wednesday, with 2 deaths reported, raising the total to 1771 and 12 deaths. The cases can be divided into three groups. The first group of 51 are connected to cluster cases — 1 person had attended a boxing event in a stadium, 11 had worked and been to […]

bangkok
Officials put out forest fires in national park in Chiang Mai

April 1, 2020

The Governor of Chiang Mai, Charoenrit Sanguansat, said today that officials from many sectors have been working together to put out forest fires in Doi Suthep – Pui National Park. Surveillance units have been monitoring the forest area closely to ensure a prompt response to any outbreak. Forest fires had been burning in Doi Suthep […]

bangkok
Measures to assist business sector affected by COVID-19

April 1, 2020

To ease the impact of the coronavirus disease 2019 (COVID-19) on the business sector in Thailand, the Revenue Department has extended personal income tax filing to August 31, 2020, while the Office of the Insurance Commission has resolved to postpone payment of car insurance premiums for six months. As for entrepreneurs, particularly small and medium-sized […]

bangkok
សាលាឧទ្ធរណ៍បដិសេធបណ្តឹងសុំដកយកឯកសារផ្ទាល់ខ្លួនរបស់អតីតបុគ្គលិកវិទ្យុអាស៊ីសេរី

April 1, 2020

សាលាឧទ្ធរណ៍នៅថ្ងៃអង្គារ៍នេះ បានសម្រេចច្រានចោលបណ្តឹងរបស់អតីតបុគ្គលិកវិទ្យុអាស៊ីសេរី២នាក់ដែលស្នើសុំដកឯកសារផ្ទាល់ខ្លួន ដូចជា អត្តសញ្ញាណប័ណ្ណ និងលិខិតឆ្លងដែនដើម្បីយកមកប្រើប្រាស់ក្នុងជីវភាពប្រចាំថ្ងៃវិញ។ ការបដិសេធរបស់សាលាឧទ្ធរណ៍ពេលនេះ ក្រោមហេតុផលថា ឯកសារទាំងនោះនៅតែមានភាពចាំបាច់ក្នុងដំណាក់កាលស៊ើបសួរលើសំណុំរឿងរបស់ពួកគេនៅឡើយ។ អតីតបុគ្គលិកវិទ្យុអាស៊ីសេរីទាំងពីររូប រួមមានលោក យាង សុធារិន្ទ និងលោក អួន ឈិន ត្រូវបានចាប់ខ្លួនកាលពីខែវិច្ឆិកា ឆ្នាំ២០១៧ មុននឹងពួកគេទាំងពីរត្រូ វបានដោះលែងឱ្យនៅក្រៅឃុំបណ្ដោះអាសន្នកាលពីខែសីហាឆ្នាំ២០១៨។ ពួកគេទាំងពីរ ត្រូវបានតុលាការចោទប្រកាន់ពីបទ ផ្តល់ព័ត៌មានឱ្យរដ្ឋបរទេស ឬបទចារកម្ម ប៉ុន្តែក្រោយមកដើម្បីបន្ថែមកម្រិតទោសដល់ពួកគេឱ្យបានច្រើននោះ តុលាការក៏បានចោទប្រកាន់អ្នកទាំងពីរមួយករណីទៀតពាក់ព័ន្ធការផលិតវីដេអូ អាសអាភាស។ ព័ត៌មានសំឡេងប្រជាធិបតេយ្យវី.អូ.ឌី បានដកស្រង់សម្តីលោក យាង សុធារិន្ទ ចុះផ្សាយនៅថ្ងៃនេះថា សវនាការជំនុំជម្រះនៅរសៀលថ្ងៃអង្គារនេះ ប្រធានក្រុមប្រឹក្សាជំនុំជម្រះ លោក សួស សំអាត សម្រេចមិនផ្តល់អត្តសញ្ញាណប័ណ្ណ និងលិខិតឆ្លងដែនឱ្យពួកលោកទាំងពីរនាក់នោះទេក្រោមហេតុផលថាឯកសារទាំងនោះ នៅតែមានភាពចាំបាច់ក្នុងដំណាក់កាលស៊ើបសួរបន្តទៀត។ អតីតបុគ្គលិកវិទ្យុអាស៊ីសេរីរូបនេះ បង្ហាញការខកចិត្តនៅពេលតុលាការសម្រេចបែបនេះ ដោយលោកថាឯកសារទាំងនោះមានសារៈសំខាន់សំរាប់លោកក្នុងការប្រើប្រាស់ប្រចាំថ្ងៃ និងដើម្បីបានយកទៅសួរសុខទុក្ខឪពុកម្តាយនិងសាច់ញាតិនៅស្រុកកំណើតស្ថិតនៅទឹកដីកម្ពុជាក្រោម។ កន្លងមកពួកគេទាំងពីរូបធ្លាប់ស្នើឱ្យបញ្ចប់ឬ ទម្លាក់ចោលសំណុំរឿងរបស់ពួកគេប៉ុន្តែតុលាការបានអូសបន្លាយជាង២ឆ្នាំមកនេះ ដោយមិនបានកំណត់ពេលបញ្ចប់ឡើយ។ អង្គការឃ្លាំមើលសិទ្ធិមនុស្សអន្តរជាតិ Human Right Watch ធ្លាប់បានបញ្ជាក់ក្នុងសេចក្តីថ្លែងការណ៍របស់ខ្លួនជាច្រើនលើកថាសំណុំរឿងនេះគឺពាក់ព័ន្ធនឹងបញ្ហានយោបាយ។ Human Right Watchថាការអូសបន្លាយនីតិវិធីក្នុងសំណុំរឿងរបស់អតីតបុគ្គលិកវិទ្យុអាស៊ីសេរីទាំងពីរនាក់នេះគឺជាការយកពួកគេធ្វើជាចំណាត់ខ្មាំង ដើម្បីសងសឹកនឹងវិទ្យុគាំទ្រដោយអាមេរិកមួយនេះដែលហ៊ានផ្សព្វផ្សាយរិះគន់រដ្ឋាភិបាល។ អង្គការអន្តរជាតិមួយនេះ […]

ឌឹ ខេមបូឌា ដេលី
IDEA TALK៖ តើវិស័យនាំចេញ និងនាំចូលរបស់កម្ពុជាកំពុងជួបរងវិបត្តិអ្វីខ្លះស្របពេលដែលកម្ពុជាកំពុងជួបមហាគ្រោះ Covid-19?

March 31, 2020

កម្មវិធី Idea Talk សំរាប់រាត្រីថ្ងៃទី៣០ ខែមីនា ឆ្នាំ២០២០ ស្តីអំពី៖ តើវិស័យនាំចេញ និងនាំចូលរបស់កម្ពុជាកំពុងជួបរងវិបត្តិអ្វីខ្លះស្របពេលដែលកម្ពុជាកំពុងជួបមហាគ្រោះ Covid-19? © 2020, ខេមបូឌា ដេលី. All rights reserved. No part of this article may be reproduced in print, electronically, broadcast, rewritten or redistributed without written permission. The post IDEA TALK៖ តើវិស័យនាំចេញ និងនាំចូលរបស់កម្ពុជាកំពុងជួបរងវិបត្តិអ្វីខ្លះស្របពេលដែលកម្ពុជាកំពុងជួបមហាគ្រោះ Covid-19? appeared first on The Cambodia Daily Khmer.

ឌឹ ខេមបូឌា ដេលី
អាមេរិកនិងចិនបង្កភាពតានតឹងនៅសមុទ្រចិនខាងត្បូង ខណៈពិភពលោកស្លាប់រាប់ម៉ឺននាក់ ដោយ ជំងឺCovid-19

March 31, 2020

ក្នុងរយៈពេលចុងក្រោយនេះ មហាអំណាច អាមេរិក និងចិន បានក្លាយជាប្រទេសហានិភ័យចំពោះពិភពលោក គឺមិនទាន់ចប់សង្រ្គាមពាណិជ្ជកម្មផង ហើយឥឡូវ ចូលដល់សង្គ្រាមកូរ៉ូណា នៃការរីករាលដាលជំងឺឆ្លងសាកល ក៏អាមេរិក និងចិនបង្កភាពតានតឹងដែរ។ នៅពេលនេះ ប្រទេសមហាអំណាចទាំងពីរ បង្កភាពតានតឹងដាក់គ្នា ទៀតហើយ នៅសមុទ្រចិនខាងត្បូង។ កាសែត The South China Morning Post បានចុះផ្សាយថា ប្រទេសធំទាំងពីរ បានបន្តធ្វើសមយុទ្ធគំរាមគ្នាទៀតហើយ នៅសមុទ្រចិនខាងត្បូង។ កាលពីមួយឆ្នាំមុន ប្រទេសទាំងពីរមានការ ប្រណាំងប្រជែងគ្នា គ្រប់គ្រងតំបន់សមុទ្រចិនខាងត្បូង ដោយដឹកនាំការធ្វើសមយុទ្ធយោធាជាច្រើនលើកនៅតំបន់នោះ។ នៅក្នុងសប្ដាហ៍កន្លងមកនេះ ចិនដឹកនាំ ការធ្វើសមយុទ្ធនាវាមុជទឹក អមដោយយន្តហោះចម្បាំង ហើយ សកម្មភាពរបសក្រុងប៉េកាំង បានធ្វើឡើង តែប៉ុន្មានថ្ងៃប៉ុណ្ណោះបន្ទាប់ពីប្រទេសនេះ បង្រ្កាបបាន នូវការរីករាលដាលការឆ្លងមេរោគកូរ៉ូណា ដែល សម្លាប់ពលរដ្ឋចិនយ៉ាងរង្គាល។ សមយុទ្ធនេះ ត្រូវបានអ្នកវិភាគមើលឃើញថា ចិនមិនបានប្រលែងចោលមហិច្ឆតា នៃការវាតទីតំបន់ដែលសម្បូរដោយ ឧស្ម័ន និងជីវៈចម្រុះនោះឡើយ។ ប៉ុន្តែ ចិនចាប់ផ្ដើមធ្វើសមយុទ្ធដូចនេះ គឺជាការឆ្លើយតបទៅនឹងអាមេរិក ដែលបានបន្តបើកនាវាចម្បាំងអូសកាត់               សមុទ្រចិនខាងត្បូងដែលនាំអោយចិន […]

ឌឹ ខេមបូឌា ដេលី
Laos Ministry of Health on COVID-19
10th Case of Covid-19 Confirmed in Laos

April 1, 2020

A tenth case of Covid-19 infection has been confirmed in Vientiane Capital. The latest patient to test positive for Covid-19 is a 21-year-old woman from Nongsanokham Village, in Vientiane's Sikhottaong District. From 27 to 29 March, the woman began to exhibit symptoms including fatigue, sore throat and difficulty breathing. She purchased medicine to rest at […]

Jasmina Yap
Mass Media Department Launches Official COVID-19 Website

April 1, 2020

The Lao Government has launched an official website for the purpose of informing the public on issues related to the COVID-19 crisis in Laos. As part of its mandate to release a steady stream of accurate news on the outbreak, the Mass Media Department of the Ministry of Information, Culture, and Tourism has developed a […]

Francis Savankham
Laos Puts the Brakes on April Fools' During Covid-19 Pandemic

April 1, 2020

Laos has announced that posting or sharing April Fools' Day jokes about Covid-19 is now punishable by law. According to the Mass Media Department Facebook page, Media Laos, anyone found posting or sharing April Fools' Day jokes regarding Covid-19 will face up to three years imprisonment and a fine of up to LAK 20 million, […]

Jasmina Yap
Hong Kong government has a special website to cater to COVID-19 updates. Click here.
Hong Kong Sports Institute
Hong Kong Olympic karate hopeful keeps training during hospital stay for coronavirus

April 1, 2020

There are different ways of spending time in hospital when you are sick, but athletes show that you can stay in shape.Tsang Yee-ting, the second karate athlete to suffer from Covid-19, is keeping her fitness up despite undergoing treatment in hospital.The two-time Asian Games representative put up footage on Facebook of what she is practising […]

Coronavirus: jump rope champion Karl Cheung wants to take home-based coaching to the next level

April 1, 2020

Hong Kong can boast some of the best jump rope exponents in the world, and the sport may also be leading the way when it comes to home-based coaching.The Covid-19 pandemic has put the livelihoods of hundreds of coaches in Hong Kong at risk with private coaching schools ordered closed because of social distancing and freelancers […]

Coronavirus: Hong Kong coaches struggle to make a living amid Covid-19 as facilities close and students stay at home

April 1, 2020

Just a few months ago, former Hong Kong fencer Wong Tsan boasted up to 500 students at his Yau Ma Tei and Kornhill coaching academies, with 14 full-time coaches working hard to develop the next generation of athletes. Now he has zero students, his staff's salaries have been cut in half and he fears for […]
Visit the Taiwan Government's press room on COVID-19.
Traffic Lights Get Smarter and Driving Gets More Efficient!

April 1, 2020

The Taipei City Traffic Engineering Office (TEO) is to test smart signaling on the 10 main intersections (including 9 in the area of "Section 2, Tiding Boulevard—Lequn 1st Road" and the stretch from "Section 2, Tiding Boulevard—Gangqian Road" to "Section 2, Jiuzong Road—Lane 11, Section 6, Minquan East Road" in the Neihu Technology Park (NTP) […]

Pioneering the Taipei City Government Retired Civil Servants and Teachers Manpower Utilization Policy

April 1, 2020

In order to utilize the accumulated experience or expertise of retired civil servants and teachers, the city government commissions or hires retirees to participate in work to help the initiatives promotion of various agencies. The jobs will mostly be part-time and temporary (such as review committee members, acting or substitute teachers and others), and also […]
Nationally, the Australian Government is treating this as a health emergency. Keep updated here.
Click here for the NSW Government fact sheet for COVID-19.
Sport Australia (AIS)
Mercedes' steering system banned for F1

March 31, 2020

Formula One world champions Mercedes will not be allowed to use their innovative steering system next year even though the cars are staying the same, the governing FIA says. The …

AAP
Advisor wanted F1 drivers to catch virus

March 30, 2020

Red Bull motorsport adviser Helmut Marko has proposed holding a training camp where Formula One drivers could get infected by the new coronavirus – an idea rejected by his team. …

AAP
Portugal, Italy World Rally legs postponed

March 24, 2020

The fifth and sixth rounds of the world rally championship in Portugal and Italy have been postponed due to the coronavirus, organisers say. Portugal would have been on May 21-24 …

AAP
News from World Airsports Federation (FAI)
The FAI World Drone Racing Championship in Ningbo, China on 11 December 2019 with 112 participants from around the world convened to practice flying the stunning Bi-Fish designed racetrack, built especially for the competition. Read more…
AFT News Network
Statement by Olympic Council of Asia Director General Mr Husain Al-Musallam
Kuwait City, Kuwait, 24 March, 2020 (AFTNN/OCA) – The Olympic Council of Asia would like to express its total support for the decision of the International Olympic Committee (IOC) to postpone the Tokyo 2020 Olympic Games until next year. Read more…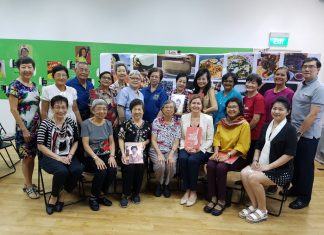 We're inspired and thinking our senior community during times of COVID-19. So I decided to delve into what seniors were doing in the region and found one truly heart warming story to share.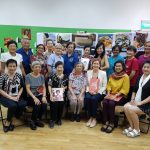 We're inspired and thinking our senior community during times of COVID-19. So I decided to delve into what seniors were doing in the region and found one truly heart warming story to share.
GUIR and the Australian Institute for Human Wellness provides culturally safe online telehealth psychology sessions in response to COVID-19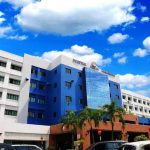 Each hospital requires highly skilled panel doctors in a variety of medical field and speciality.
World Sleep Day. It is an annual event intended to be a celebration of sleep and a call to action on important issues related to sleep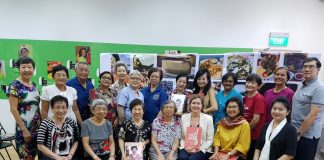 We're inspired and thinking our senior community during times of COVID-19. So I decided to delve into what seniors were doing in the region and found one truly heart warming story to share.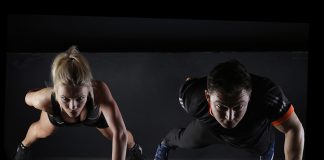 Tips to stay active at homeLocked down at home, no worries! Try to stay active and boost your...
There can be no Movement without Rhythm
ESPN 30 for 30: THE SPY WHO SIGNED ME
For Diana Taurasi and Sue Bird, life in the WNBA paled in comparison to the lavish treatment they received in Russian professional basketball, courtesy of their team owner and benefactor, Shabtai Kalmanovich. Kalmanovich spoiled his stars, showering them with expensive gifts, luxury hotels, and private concerts — but eventually the two stars would have to confront his shadowy past.
Kalori adalah satuan unit yang digunakan untuk mengukur nilai energi yang diperoleh tubuh ketika mengkonsumsi makanan/minuman. Untuk memastikan agar kebutuhan nilai gizi anda tercukupi...
Atletik berasal dari bahasa Yunani, yaitu "athlon atau athlum" artinya pertandingan, perlombaan, pergulatan, atau perjuangan. Orang yang melakukannya dinamakan "athleta" (atlet). Atletik...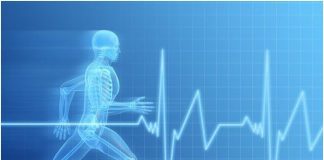 Biomekanika Biomekanika adalah disiplin sumber ilmu yang mengintegrasikan faktor-faktor yang mempengaruhi gerakan manusia, yang diambil dari pengetahuan dasar fisika, matematika, kimia, fisiologi, anatomi dan konsep...
Podkesmas Asia Network: Empat pria dengan banyak perbedaan dalam diri mereka, dari perbedaan waktu lahir, perbedaan pasangan hidup, perbedaan saldo rekening, dan juga perbedaan popularitas. Hanya satu yang sama dari mereka, mereka yakin Podcast ini PASTI LUCU DAN BERGELIMANG TAWA!
Asia Fitness Today is committed to creating awareness about "movement as therapy" and getting more people moving. It supports the United Nations' Sustainable Development Goals #3 that promotes healthy lives and well-being. It initiated the non-profit Move8 Fitness Movement in July 2018 and relies on its Partners help to power up events and programs! We're always looking out for brand partners. Contact us for more information.