Delegates to the upcoming Vitafoods Asia Conference in Singapore, 25-26 September 2019, will have the opportunity to dive deep into the latest regional trends in the Asian nutraceutical industry. Five clearly focused and tailored content platforms including Personalised nutrition, Nutricosmetics, Digestive health, Mental wellbeing and Sports and fitness nutrition will be presented in an exceptional programme that is perfectly positioned between science and industry. Led by industry experts across two days, discussions will cover current nutraceuticals business challenges, opportunities and market innovation in these core functional areas.
"This year, we are thrilled to present the Vitafoods Asia Conference, which will give delegates the opportunity to learn from, and network with, leading nutraceutical, supplement and functional food industry experts," said Chris Lee, Managing Director, GHNN Europe at Informa Markets, the organiser of Vitafoods Asia. "We are also particularly excited to bring you sports and fitness nutrition presentations during Vitafoods Asia 2019. The Asia Pacific is projected to be the fastest growing sports nutrition region and the presentation will allow participants to learn about the latest ingredient research as well as opportunities to develop new products in the space."
Delegates can book their pass at www.vitafoodsasia.com/conference
Conference speaker, Dr Stephen Burns, Associate Professor, Physical Education & Sports Science, National Institute of Education, Nanyang Technological University, will discuss evidence that supports the use of ketogenic diets for training and performance in athletes, in consideration of the potential downsides for performance and health.
Another conference speaker, Nabil Bosco, Healthy ageing team leader, Retd. National Institute of Nutrition, Nestle Research (Singapore), will outline a holistic view of the digestive health market, mechanisms of action and fermented products to reassess the benefits of different ingredients aimed at a healthier gut. He will also discuss the role of food and nutrient synergy for digestive health and highlight any new research and market opportunities.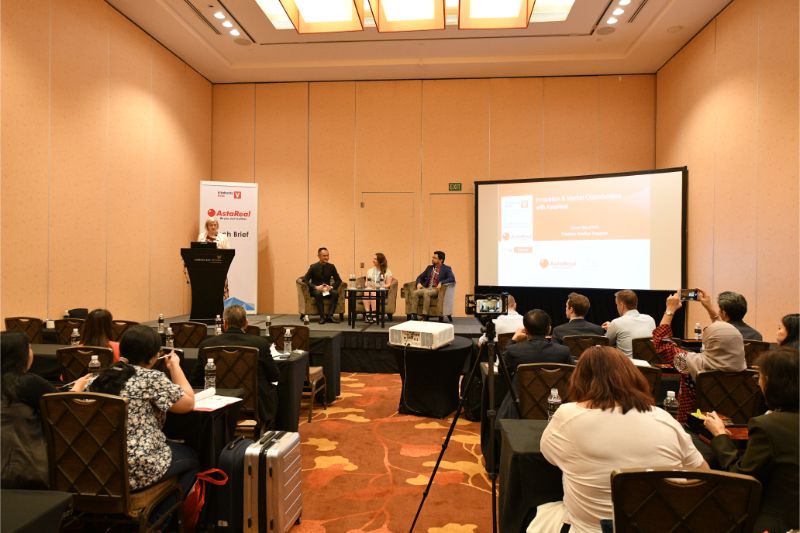 The full line-up of keynote speakers at this year's conference include:
Chin-Kun Wang, President, International Society for Nutraceuticals and Functional Foods (Taiwan)

Dr Celine Klotz, Clinical Trial Director, Japanese Society of Antiaging Nutrition (Japan)

Dr Madhavan Nair, Scientist, Retd. National Institute of Nutrition, Vice-President Nutrition Society of India (India)

Dr Lin Jing, Researcher, Food Science and Technology Programme, National University of Singapore (Singapore)

Michelle Teodoro, Food Science and Nutrition Analyst, Mintel (Singapore)

David Foreman, President, Herbal Pharmacist Media (US)
The Vitafoods Asia Conference 2019, which runs alongside the Vitafoods Asia Exhibition, is structured to incorporate the latest research as well as a market overview and market innovation. Each session will last two-three hours, enabling participants to flexibly juggle networking, business meetings and educational content.
Register for Vitafoods Asia
The Vitafoods Asia Exhibition and Conference is where the nutraceutical industry comes together to find solutions, share knowledge and create business opportunities. Discover high quality products, ingredients and services, learn about the latest trends and network with 350+ global suppliers from 60+ countries across the global nutraceutical supply chain.
To register for the Exhibition or the Conference, please visit www.vitafoodsasia.com
Vitafoods Asia is pleased to announce that KSM-66 Ashwagandha is confirmed as the headline sponsor for Vitafoods Asia 2019.
Facebook Comments