AFT tracks down the reports published in Mexican news media about this recent controversial ban.
In response to Mexico's high coronavirus death toll and a high occurence of non-communicable diseases (NCDs) like diabetes, 31 congressmen of a city in Mexico, Oaxaca passed the law last month banning the sale of snack foods like chips, candy and sugary soda drinks to children under the age of 18. One objection was noted.
Mexico's Deputy Health Ministry Hugo López-Gatell described soft drinks as "bottled poison."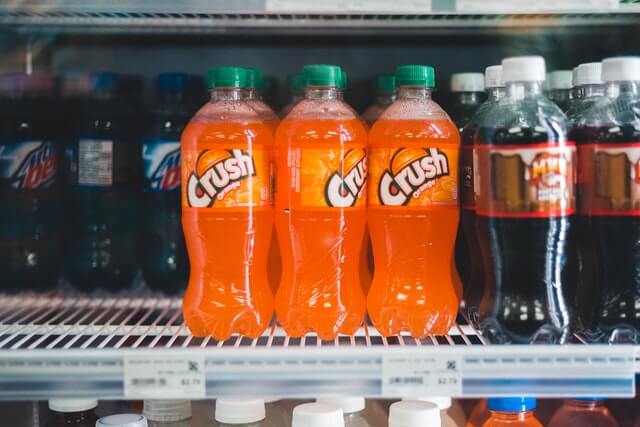 In Mexico, three out of every 10 children are overweight data from the federal government's Ministry of Health. 109 youth died from COVID-19 in July, where some of them presented with NCDs like obesity, asthma or diabetes.
"What the children should drink is water. They can have infusions, they can have a little milk, a cup or two a day, and voila. That is what children should drink, "explained Simón Barquera Barquera, Director of the Nutrition Policy Research Division of the National Institute of Public Health of Mexico (INSP).
Diabetes, hypertension, or obesity are some of the diseases that make it difficult for people with COVID-19 to recover, and the regular consumption of sugary drinks is a trigger for these conditions, the surgeon Simón Barquera explained in an interview with Argentina's Infobae Mexico.
The legislation was initiated by a lawyer, mother and Local Deputy for the XV district, Santa Cruz Magaly López Domínguez, who said obesity has reached "epidemic proportions" in Mexico and that Oaxaca has the highest rates of childhood obesity among the country's 32 states.
¡Sí se pudo !
Con 31 votos a favor el @CongresoOaxLXIV aprueba la prohibición de la venta de bebidas azucaradas y alimentos chatarras a menores de edad. #Oaxaca es el primer estado en legislar esta medida legislativa, a favor de la salud de las niñas, niños y adolescentes 🙌. pic.twitter.com/dZb8F0qtFG

— Magaly López Domínguez (@Magaly_LopezOax) August 5, 2020
Aug 6, 2020, the Morena party deputy tweeted, #Oaxaca is the first state to pass the legislation in favor of the health of girls, boys and adolescents.
A study conducted by INSP and Tufts University found that the high rates of consumption of soft drinks and other drinks with a high sugar content contributed to the deaths of more than 40,000 people a year.
Which city in Asia do you think should legislate a law such as Oaxaca's? Do you think such a law is necessary?
References:
Facebook Comments