The GEL-KINSEI™ shoe is a renowned high mileage running shoe with superior comfor and bold look and ASICS is bringing it back after 10 years in further classic iterations. 
Available since September, the re-imagined sneaker features premium athletic wear and technical running products born from ASICS' 70-year history of advanced technology and human-centric science.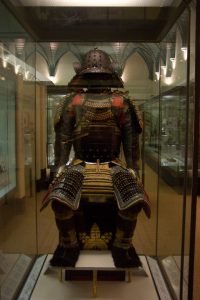 The designer of the GEL-KINSEI™ shoe, Hisanori Fujita, was heavily inspired by the Samurai and their equipment. From their armor, which protects the body while still allowing freedom of movement, to their Katana, which informed the shape of the heel on the GEL-KINSEI™ shoe. The shoe's design blends traditional Japanese heritage in its ethos with the bold, technical, mechanical styling of the early Millennium.
"In school I knew of ASICS. Everyone does," explained Fujita. "What I learned was that I could connect my love of sport and my love of design at ASICS."
First released in 2006, the GEL-KINSEI™ shoe's design was instantly lauded as advanced. One of the most technical running shoe on the market, it combined ASICS' trademark I.G.S™ (IMPACT GUIDANCE SYSTEM) technology with a Discreet Heel Unit that featured three large sections of GEL™ technology bonded directly to it. Meanwhile, the weight-reducing TRUSSTIC™ technology, first presented in the GEL-KINSEI™ shoe and placed under the arch of the shoe, reduces the overall weight of the shoe thereby extending the life of the sole unit.
With its BIOMORPHIC FIT™ upper, the forefoot of the GEL-KINSEI™ shoe is identical to the GEL-KAYANO™ 12 shoe, with impressive comfort and flexibility. The magic of GEL–KINSEI™ shoe is, however, found in the heel. Three sections of GEL™ technology in the rearfoot cushion the foot at impact and adapt to the stability needs of the runner as the foot travels through the gait cycle. The GEL™ technology serves two separate roles here — a truly exceptional feat of engineering. The heel is held snugly in a plastic cradle, giving the shoe a good transition from foot impact to toe-off.
With its aggressive techno-modernist early-millennium styling, combined with the groundbreaking technology that made it such a pioneer in the first place, the 2019 GEL–KINSEI™ shoe brings back everything we loved about the OG, but for summer 2019.
Facebook Comments