Take in this beautiful drone videography by Saran Dashnamoorthy of Tiruvannamalai. A templetown of just 145,000 in population (2011 census) but over a million in devotees in transit annually, Tiru is located in the Tamil Naidu state of southern India between the cities of Chennai and Bangalore and has history dating back to the ninth century.
Tiruvannamalai houses the sacred and very unique Annamalaiyar Temple, one of the largest in India with four towering gopurams rising as high as 66 metres or 217 feet. The Arunachala hill, believed to be the place where Hindu Lord Shiva returned as a pillar of bright red flame to light up a dark world, is known to be one of the most silent places on the planet as described by renowned Indian sage, Sri Ramana Maharshi. He questioned the "I", prefering to remain silent most of his life, after experiencing his own consciousness or mahat as a young boy.
The body consciousness is the wrong "I".

Give up this body consciousness.

Silence is the speech of self.

Your duty is to BE. Not to be this or that.

The method is summarised in BE STILL.

Quotes by Sri Ramana
AFT explores the magical city of Tiruvannamalai through the eyes of Sri Ramana, who led a quiet but resonating life. A life that attracted thousands if not millions of people in search of their own 'self' to Tiruvannamalai each year.
A life well lived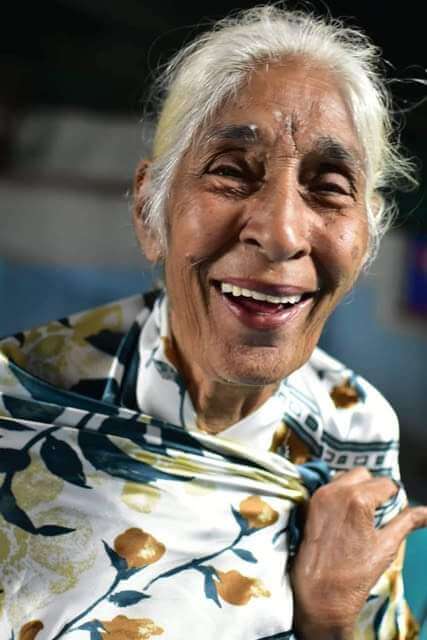 In this same breath, while in a state of learning about this magical place, I'd like to pay tribute to the light of a life well lived, left behind for us to catch by a very special lady, Hari Krishan Kaur Radha, mother of my childhood friend Sanjot Kaur Sekhon. In our youth, aunty used to drive us for swims with no cares in the world at the RAF Kuala Lumpur pool in Sungei Besi. We had tadpoles wading beside us. A generous, lovable and immensely free spirited Aunty Hari ran Hari's Pub and Restaurant Bangsar in the 1980s, then spent her next phase in life building a 'seasonal organic salad' farm and accommodation in Tiruvannamalai, and although a small vegetable patch, we understand it was well enjoyed, is a growing business and sale still continues. Aunty Hari supports the Arunachala Animal Sanctuary which has saved thousands of animals whose spirits stand guard at Arunachala's hill of wisdom. A moment of silence for a lifetime of memories.
Na ma si va ya.
Facebook Comments