Novartis Malaysia recently launched Let's Be Clear – a new mobile health app that provides a beyond medication solution for psoriasis patients to better manage their disease. The app has been developed specifically for patients who have been prescribed biologics treatment manufactured by Novartis which is used to treat moderate-to-severe plaque psoriasis, psoriatic arthritis and ankylosing spondylitis (AS).
What are Psoriatic Diseases?
Contrary to popular belief, psoriasis is not an infectious disease. It is an auto-immune that can severely affect the lives of its sufferers.
It is a chronic, incurable disease that causes rapid turnover of skin cells leading to the formation of scale and red patches. Worldwide, psoriasis affects 125 million people. The Malaysian Dermatology registry accounts for 12,000 cases which represents 10% of all dermatology cases in Malaysia.
Psoriatic arthritis (PsA) is a condition occurring in nearly 30% of psoriasis patients, characterised by painful, stiff and swollen joints which can lead to permanent deformities.
Ankylosing spondylitis (AS) is an incurable inflammatory disease that causes the spinal bones to fuse resulting in pain, stiffness and a loss of flexibility.
Is the Let's Be Clear app really necessary?
According to Mr Patrik Grande, President and Managing Director, Novartis Malaysia & Brunei, the app is necessary for patients. Speaking at the launch, he said "We believe [the app] will be instrumental in providing our biologics users in Malaysia with an easy yet comprehensive way to manage their various conditions. Let's Be Clear is dear to our hearts because we understand the daily burden faced by patients suffering from psoriasis, psoriatic arthritis and AS."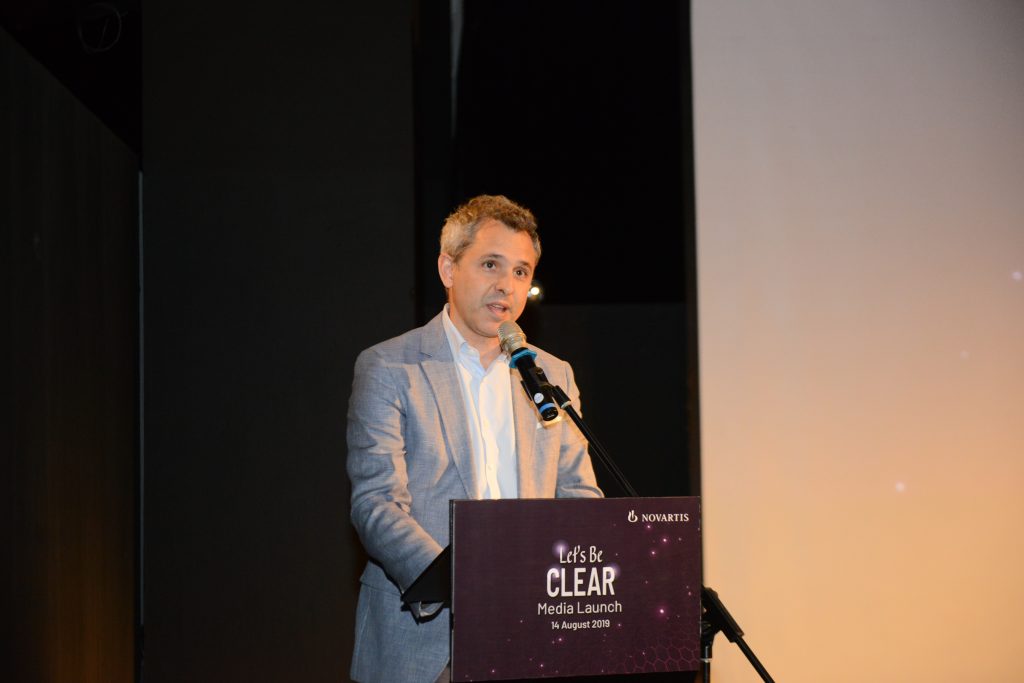 "While speaking to patients, we have come to understand how overwhelming it can be to keep track of whether their condition is worsening or if their treatment is working at all. From logging journals, assessing and tracking symptoms, and calling out important reminders, it is our hope that the Let's Be Clear app will enable patents to have a renewed sense of authority over their disease," he added.
Let's talk numbers
"Over 10% of dermatology patients in Malaysia suffer from psoriasis, a chronic, incurable disease that causes rapid turnover of skin cells leading to the formation of scales and red patches. While our registry has reported about 12,000 cases of psoriasis in Malaysia, it is estimated that the true number is much higher, hovering around 500,000 patients, of which an estimated 30% go on to develop psoriatic arthritis," said consultant dermatologist Dr Peter Ch'ng at the launch who also added that his father is suffering from the same disease and grew up seeing first-hand how it can affect an individual's life.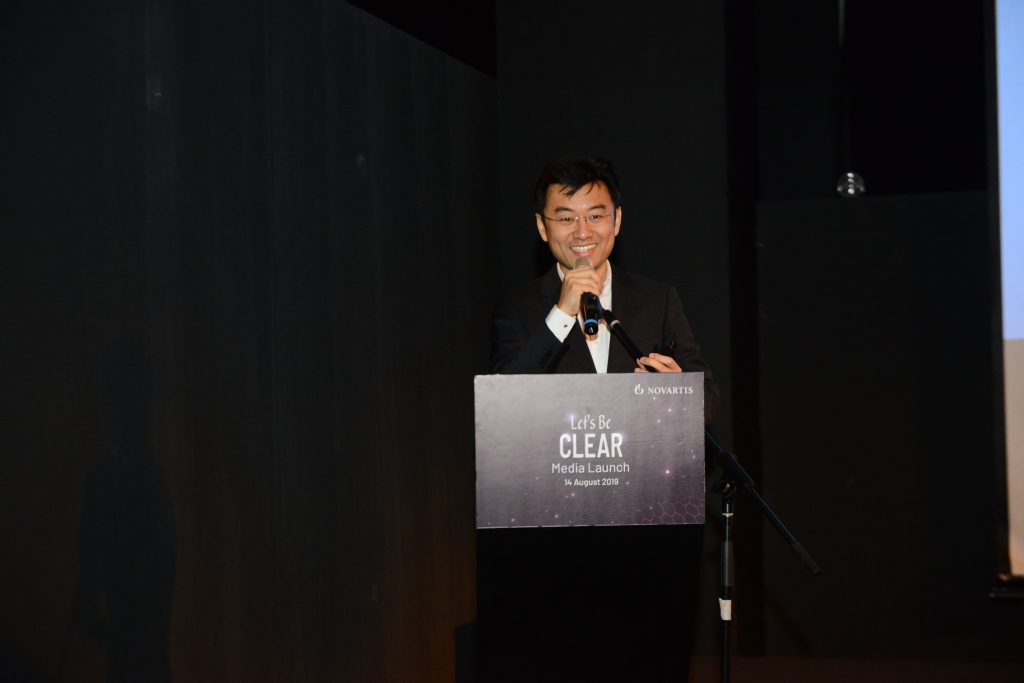 However, in regards to the numbers of recorded patients he added that "We cannot take or registry's data at face value as it does not account for the thousands of patients who are currently living with the disease and have yet to seek treatment. More robust research to reflect the true burden of the disease among Malaysians is definitely needed."
Let's Be Clear
The Let's Be Clear app provides a user-friendly platform for patients to manage their disease right in the palm of their hands. The app offers a variety of handy features including a QR code scanner for easy tracking of medication and a redemption feature that rewards the patients' compliance to medication.
It also includes reminders of their next injection, doctor's appointment and other important information can also be added to the home page for patients' easy reference. Additionally, patients can track their disease progression through daily journal entries while taking tests related to their disease t monthly or quarterly intervals to help analyse and track their symptoms.
The app is also supported by a dashboard for physicians which gives them access to their patient's reports, thus enabling them to monitor their patients' progress and treatment journey.
Patients suffering from psoriasis, psoriatic arthritis and AS can speak to their doctors to find out more.
Facebook Comments