Asia Fitness Today News Network (AFTNN) is a news/media platform serving the Asia Pacific region. Our social enterprise Move8 provides a marketplace for people in neighbourhoods to use their own fitness for good, find fitness buddies, find a coach or volunteer to help others.
Asia Fitness Today is supported by a panel of advisers comprising of fitness industry experts, certified fitness trainers, athletes, scientists, journalists, nutritionists, physiotherapists, event organisers, writers and foodies and we work hard to deliver a wide-range of news, research studies, interviews and feature articles and videos on fitness lifestyle. We adopt a science-backed total wellness approach in our editorial reports, programs and live events and focus on delivering Sports, Fitness & Wellness news and edutainment.
As Asian nations progress there's a growing middle-class of busy working professionals that forego their health in pursuit of their careers. It is our goal and our responsibility to bring that balance back to people's lives. We believe we can do that through education, fitness programs and fitness events.
Our Vision
Asia's No.1 and Most Trusted Sports, Fitness & Wellness Network
Mission 2030
Halve obesity rates in Asia-Pacific by 2030 in line with the United Nations' Sustainable Development Goals SDG#3 by getting its citizens moving, becoming more FIT-aware and creating awareness about how physical health affects emotional wellness.
What we do
Produce rich content that's verified, to inform and educate via our magazine, podcasts and live streaming channel.
Verify and recommend fitness professionals to help improve the well-being of busy corporate executives at their workplace.
We curate and produce fitness lifestyle programs & events that promote Movement as Therapy.
Who we are
Asia Fitness Today is incubated by Go International Group Dotcom Sdn Bhd – a media and technology group established in 2015 in Kuala Lumpur, Malaysia with a satellite office in Sydney, Australia. It's a Coach n Grow CGP Cohort 4 scale-up company of the Malaysian Ministry of Finance Cradle-run coaching program by Proficeo.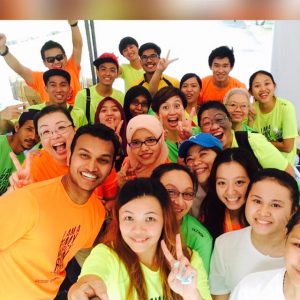 Advertise with us
Click here.
Contact us
Drop us an email.