Ready, set, go! It's time to gather your family and friends, and #RunForChildren!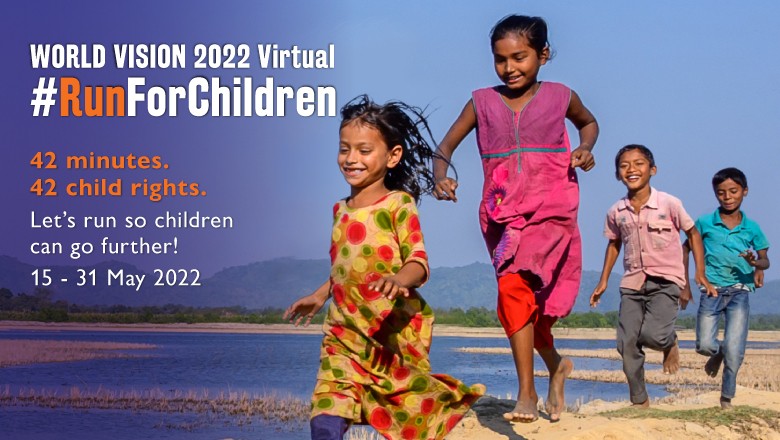 Many strides have been made in protecting children over the years, but that progress is being
threatened by the pandemic. Join World Vision Malaysia's #RunForChildren to show solidarity for
children and advocate for their 42 rights! All you need to do is run, jog or walk for 42 minutes between
15 and 31 May.
Sign up now at worldvision.com.my.
Facebook Comments